Mother: Bianca z Białobrzeskich Lasów (FCI) - Ch PL,
(parents - M: RZEPICHA Slavinja, O: TOKAY Camistar)
Test:
Hip dysplasia - HD / A,
Cardiology certificate
Ophthalmic certificate
Genetic tests: HUU, SLC, MD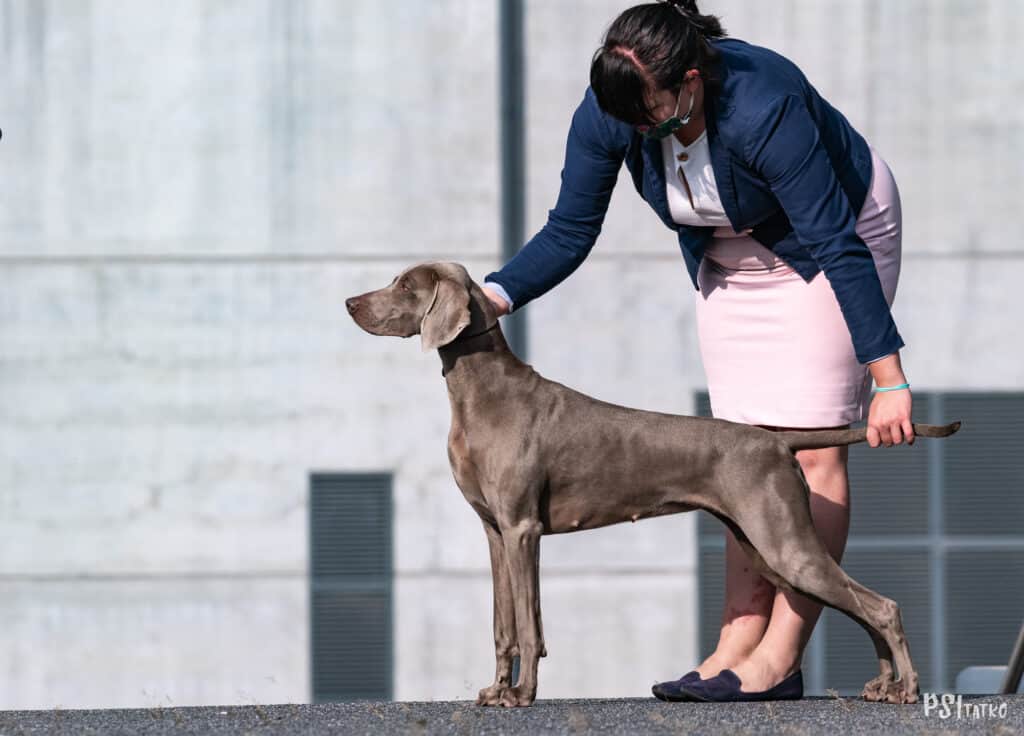 Father: Northsouth JOHNNY B GOODE - J.Ch Polski; German; Denmark; Switzerland,
(parents - Von Luchbach's Back To The Future x Weimaranus Sunrise over Love)
Test:
Hip dysplasia - HD / A,
Elbow dysplasia - ED 0/0
Cardiology certificate
Ophthalmic certificate
Genetic Testing: HYM, HYP, MD, SD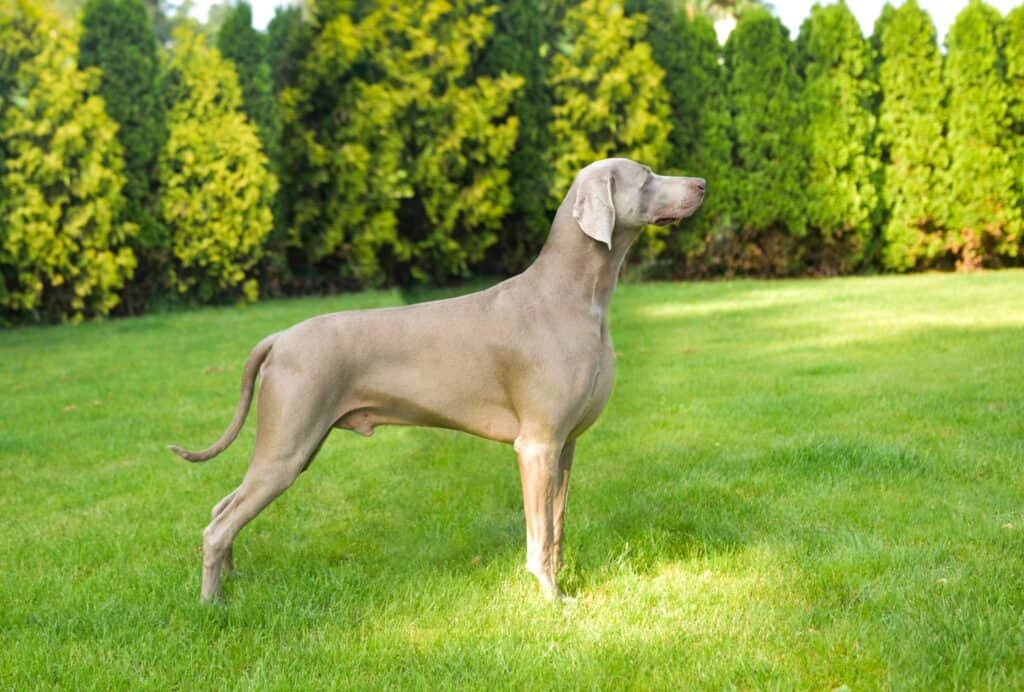 About us kennel
Our Simply Gray FCI Kennel belongs to the ZKwP (ZKwP Radom branch), the only organization in Poland recognized by the International Cynological Federation (FCI).
We are a home kennel for Weimaraners, puppies will live with us from birth, without pens and a kennel for a dog. It will provide them with excellent socialization and sustainable development.
Each puppy will be vaccinated, wormed and chipped, and will also receive an export pedigree and passport
Our farm is located in the Mazowieckie Voivodeship, 70 km from Warsaw.
Parents are examined, they have cardiological and ophthalmological certificates, they are free from dysplasia of the joints.
See what's going on with us:
Are you interested in a Weimar puppy? Write to us